Product area Air-conditioning Local and stationary indoor climate solutions
REMKO air-conditioning systems Product series at a glance
Climate comfort for feel-good rooms
The REMKO climate program offers the right design and the right performance for every requirement. Here you will find needs-based indoor climate solutions for offices, residential buildings, medical practices, seminar and computer rooms. There are both single-split and multi-split systems available.
Thermal comfort is a fundamental factor in relation to the quality of life in our homes, offices and other premises. What is crucial for this, is the perfect interaction between controlled air temperature and a pleasant humidity.
An optimally adjusted air volume flow leads to our deisred well-being. The balanced range for humans is between 18 ° C and 26 ° C and a relative humidity of 35% to 65%. REMKO room climate systems create well-air-conditioned rooms through the cooling, heating and dehumidifying of room air as required.
Cooling
Pleasantly cool indoor air at a constant temperature level
Dehumidify
Moisture control for easy breathing on humid days
Filtering
Improved air quality by filtering out dust particles
Air distribution
Swing function for a pleasant, even airflow
Heating
Additional heating function thanks to integrated heat pump technology
Silent mode
For particularly quiet device operation, e.g. at night
Local air-conditioners Functionality of compact version, split version and monobloc air conditioners
Local units are ideal for spot cooling. The condenser, compressor and evaporator reside in a compact housing.
The intake air is filtered and dehumidified and resupplied to the room. A flexible air outlet tube guides the heat to the outside. You only have to slightly open a door or a window. The moisture is expelled to the outside through the air aoutlet tube as vaporized condensate water.
Air conditioners in split design
These air conditioners consist of units that are located in different places. The condenser unit (outdoor unit) and the evaporator unit (indoor unit) were designed to be separate. The outdoor unit is set up outside, on a balcony, or on the terrace. The two units are connected to one another by a connection line.
Monobloc air conditioners without outdoor unit
The compact air conditioner uses 2-hose technology abd therefore needs no outdoor unit. The air flows through an air duct. The Monobloc air conditioner is flexible in every possible application.
The "Raumklimageräte" (Air-Conditioner) quality seal
Leading companies from the room airconditioning branch have jointly developed a quality seal with the FGK [Professional Institute of Air Conditioning in Buildings], which guarantees a high standard of quality for room air conditioners and service.
More information can be found under www.raumklimageraete.de
Comfort air-conditioners The right indoor climate solution with single-split and multi-split systems
REMKO comfort air-conditioning units ensure perfect indoor climate quality by cooling, dehumidifying, filtering and, if required, heating the air. The desired temperature can be finely adjusted by the degree. The cooled or heated air spreads quietly and without disturbing drafts comfortably and evenly throughout the room.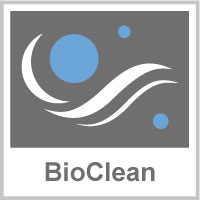 BioClean system Disinfects the room air by means of bipolar ionisation
Our indoor air is often loaded with dust, pollen and bacteria. With the BioClean system, the air quality is significantly improved.
Single split climate systems consist of two components. The condenser and the evaporator are housed in separate units (split version). The indoor unit is installed in the room to be air conditioned. The outdoor unit can be mounted outside on the wall, on the floor or on the roof.
Both units are connected by refrigerant pipes. Indoor units are available in the form of wall units, ceiling cassettes or as wall or ceiling chests.
With the multi-split air conditioning system, up to 5 indoor units can be connected to one outdoor unit. Since it is possible to air-condition 5 rooms simultaneously with just one outdoor unit, this is a very space-saving and economical room climate solution. The various indoor units allow for numerous combinations.
For optimal air conditioning of buildings, several multi-split systems can be combined with each other or with single-split systems.
REMKO Smart-Control Touch SC-1 The smart controller for your air-conditioning system
REMKO Smart-Control Touch enables the control of all airconditioners in your home. Operation is possible from the central controller or using the mobile Smart-Web function from anywhere.
Using the intuitive user interface, time programs can be set for individual units or groups. In the process, the individual nomenclature provides the necessary overview. The Smart-Control Touch controller is integrated into your in-house Wi-Fi network. In connection with REMKO Smart-Web, all settings, such as reaching or changing the current room temperature, can be carried out conveniently using the mobile telephone or tablet.
The smart controller offers you a multitude of setting options that simplify the air-conditioning of your home.
Available as KNX over IP variant
Individually assignable home screen
Control of up to 64 indoor units
Installation using bus line
Internet integration thanks to built-in Wi-Fi module or RJ45 network cable
REMKO Smart-Web for mobile use - included
Creation of time programs
E-mail notification in case of a malfunction
Automatic switchover from cooling to heating depending on the outdoor temperature
REMKO Smart-Control WiFi The smart connection to your air-conditioning system
The REMKO Smart-Control WiFi stick can be used to make REMKO air conditioners Wi-Fi-capable. This enables wireless and simple integration into the REMKO SmartWeb portal.
REMKO air conditioners can be conveniently controlled from anywhere via the internet browser or with the REMKO app available for iOS and Android. All settings, such as reaching or changing the current room temperature, can be carried out conveniently using the mobile telephone or tablet. The REMKO app offers you a multitude of setting options that simplify the air-conditioning of your home.
With the noise protection hood, the outdoor unit can be integrated, optically into any environment. The patented design contributes effectively to noise reduction and protects air conditioners and heat pumps from weathering and vandalism.
VRF multifunctional air-conditioning systems The flexible air-conditioning system for sophisticated construction projects
For the realisation of complex air-conditioning concepts, REMKO offers an efficient and flexible system solution in the form of the VRF multifunctional air-conditioning system of the MVV series. During the operation of conventional single-split air-conditioning systems, it is necessary to install an outdoor unit for every indoor unit installed. Greater area and line requirements are the result. This is where the VRF multifunctional air-conditioning system begins. With only one efficient outdoor inverter unit, the system can operate up to ten indoor units. For the cooling and heating operation of all indoor units, only 2 refrigerant lines must be installed. This minimises the planning effort, costs, and time. You thus achieve the highest degree of efficiency and flexibility.
Maximum refrigerant line length 200 m
Cooling or heating of up to 20 rooms
Easy installation of the dualconductor technology
Efficient inverter technology
Centralized control of all indoor units
Simple operation with REMKO Smart-Control Touch and REMKO Smart-Control WiFi
Up to 40 kW cooling capacity available in Duo mode
In case more output is required, REMKO offers the VRF multifunctional air-conditioning system DUO. With this system, the total output and number of indoor units to be operated double. 24 kW, 31 kW, or 40 kW cooling output guarantees that up to 20 indoor units can be operated at once.
Eco-Design Directive (2009/125/EC)
To comply with the objectives required by the European Union, energetic requirements are placed on products in a variety of areas. Here, Regulation (EU) 2016/2281 (LOT 21) regulates minimum requirements on chillers. The chillers of REMKO correspond with the pertinent energetic requirements of the Eco-Design Directive, therefore contributing not inconsiderably to the reduction of harmful emissions connected to the consumption of energy. At the same time, the efficiency optimised operation of the unit leads to a reduction in the operating costs for the customer.
Chilled water air-conditioning systems Chilled water systems in use
The comfort air-conditioning of larger buildings is an important area of application for chilledwater air-conditioning systems. In addition, they are used commercially wherever waste heat arises and must be dissipated. This includes production processes in the automobile and food industry, for example. They are used to cool machines, computers or MRI machines in hospitals and generate suitable temperature for the storage of food and other goods.
Cooling of the following:
Production halls
Baking lines
Painting lines
Printing machines
Food and other cooled goods
Computer centres
MRI machines
Air-conditioning of the following:
Office buildings
Shopping centers
Clinics
Hotels
BioClean-System Die natürliche Desinfektion für Ihre Raumluft
Clean indoor air is not a matter of course
The topic of "air quality" is more relevant than ever, especially due to the still ongoing COVID pandemic. Air conditioners and simple recirculation devices should be cleaned and serviced at certain time intervals. In addition to cleaning the air filter, disinfection in particular is imperative in order to be able to guarantee healthy air quality.
Disinfecting air with the REMKO BioClean system
Through the patented functional principle of "bipolar ionisation", ionisation waves are emitted in a quartz capacitor. Ionisation energetically charges the oxygen in the air. This "active oxygen" reacts with the air and binds the finest particles such as dust, smoke, impurities, allergens and even bacteria and germs. In this way, they are neutralised and removed from the room air. The REMKO BioClean system can be ordered as an option for various indoor chilled-water units. Play it safe – with the BioClean system from REMKO.