Propane gas heating system PGM/PGT 30
Propane gas heating system PGM/PGT 60
Propane gas heating system PGT 100
REMKO PGM/PGT SERIES Propane gas heating systems
Variant
EDV-Nr.
Rated thermal capacity
PGM 30
PGM 30 INOX
115300
115350
10-26 kW
PGM 60
PGM 60 INOX
115400
115450
25-55 kW
PGT 30
PGT 30 INOX
115600
115650
10-26 kW
PGT 60
PGT 60 INOX
115700
115750
25-55 kW
PGT 100
PGT 100 INOX
115800
115850
50-100 kW
---
REMKO PGM/PGT SERIES
Rapid spot heating for indoor and outdoor use
The heating systems of the REMKO PGM and PGT series are designed for problem-free, reliable, all-round use.
For craftsmen at construction sites, workmen at workstations in well-ventilated factory halls, farmers, and gardeners
Even lighter, handier, and with improved technology in a portable or mobile design. Without exhaust gas losses, these devices can be used everywhere where fast spot heating outdoors or effective, immediate heat in closed, but well-ventilated rooms is desired.
Proven in farming and commercial gardening
The heating systems are used successfully by farmers and gardeners. Whether in well-ventilated stalls, equipment sheds, or greenhouses, their mobility makes them practical and universal. The heating systems are delivered ready for plug assembly. They are ready for operation after connection to the 230-volt a.c. mains and to propane gas cylinders for energy savings, the devices can be delivered in automatic design (PGT) with a room thermostat that is ready for plug assembly.
Servicing and maintenance friendly
Fully automatic control via room thermostat, optional
(PGT series)
Multi-cylinder set for the connection of several gas cylinders, optional
Ready for immediate operation
Variable power control
100% efficiency
Easy to transport
Heat-insulating, double housing made of zinc-coated sheet steel, powder coated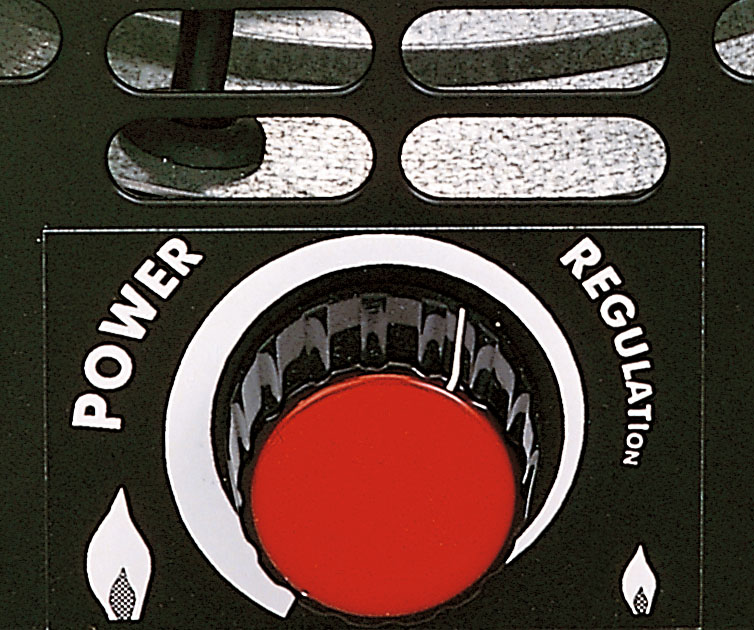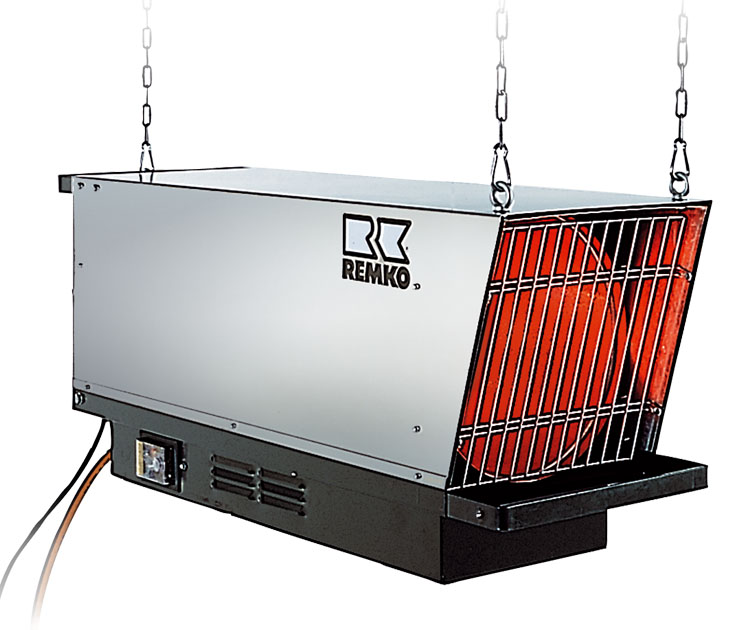 Technical data
Variant
PGM 30
PGM 30 INOX
PGM 60
PGM 60 INOX
PGT 30
PGT 30 INOX
PGT 60
PGT 60 INOX
PGT 100
PGT 100 INOX
Nominal heat load max.
10,00-26,00 kW
25,00-55,00 kW
10,00-26,00 kW
25,00-55,00 kW
50,00-100,00 kW
Nominal heat power
10,00-26,00 kW
25,00-55,00 kW
10,00-26,00 kW
25,00-55,00 kW
50,00-100,00 kW
Air volume
725 m³/h
1.310 m³/h
725 m³/h
1.310 m³/h
3.260 m³/h
Fuel
Flüssiggas I3P
Flüssiggas I3P
Flüssiggas I3P
Flüssiggas I3P
Flüssiggas I3P
Device connected load
0,78-2,00 kg/h
1,95-4,27 kg/h
0,78-2,00 kg/h
1,95-4,27 kg/h
3,90-7,80 kg/h
Operating gas pressure
1,50 bar
1,50 bar
1,50 bar
1,50 bar
1,50 bar
Power supply
230/1~/50 V/Ph/Hz
230/1~/50 V/Ph/Hz
230/1~/50 V/Ph/Hz
230/1~/50 V/Ph/Hz
230/1~/50 V/Ph/Hz
Dimensions h/w/d
410/260/450 mm
510/260/650 mm
410/260/450 mm
510/320/650 mm
620/435/1060 mm
Weight
12,00 kg
20,00 kg
12,00 kg
20,00 kg
47,00 kg
Thermostatic control
-
-
Zubehör
Zubehör
Zubehör
Accessories / Spare parts